How to eliminate manual entry of lab results, just like the University of Louisville
Are you still entering lab results manually? Relaymed, an Allscripts-certified solution, can help you eliminate typing in-house lab results (e.g. UAs, A1Cs, CBCs) into your EHR. You will see lab results in real time and be able to trust the accuracy. The time clinical staff and providers can save is huge, so they can spend more facetime with patients.
Don't just take our word for it -- register for a live webinar and you'll hear a client success story live from Dr. Bressoud, physician champion at the University of Louisville Physicians Group.
Attend this webinar on Nov 21 2019 at 1pm ET and in just 30 minutes you will:
Learn how you can stop typing lab results manually
Understand why connectivity doesn't need to be scary
See how you can start using the application quickly
Hear from an Allscripts client why they love Relaymed
Realize the instant ROI from using the application
Free Webinar: Thursday, November 21 | 1PM ET
Register now for the webinar to learn more about their success with Relaymed and visit our Allscripts Application Store page to learn more or request a demo now.
Spots are limited, so book yours today!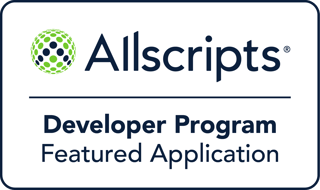 "Test results now go straight to the EHR, meaning practice staff can focus on more important tasks. Productivity and satisfaction are through the roof."
PHILLIP F BRESSOUD MD, FACP
UNIVERSITY OF LOUISVILLE PHYSICIANS